Regular price
Sale price
$59.00
Unit price
per
Sale
Sold out
The Ballber™ is specifically engineered for grooming the sensitive areas, while still being plenty strong enough for that coarse beard and body hair. Experience a pain-free grooming routine.

Ergonomic in its design, the electric shaver has 2 cutting edges, so you can shave in either direction. Safe for the nuts, the Ballber electric hygiene groomer pivots 30 degrees, and is engineered to avoid cuts, nicks, pulling, tugging, or snags. With a long lasting 150 minute battery and water-proof design, the Ballber™ is built to last.

Share
View full details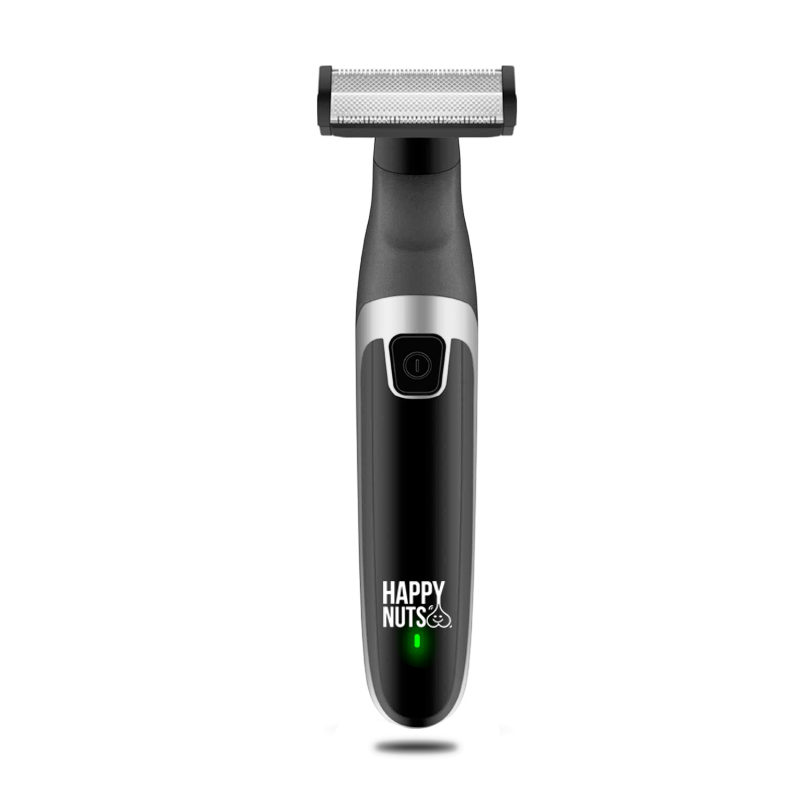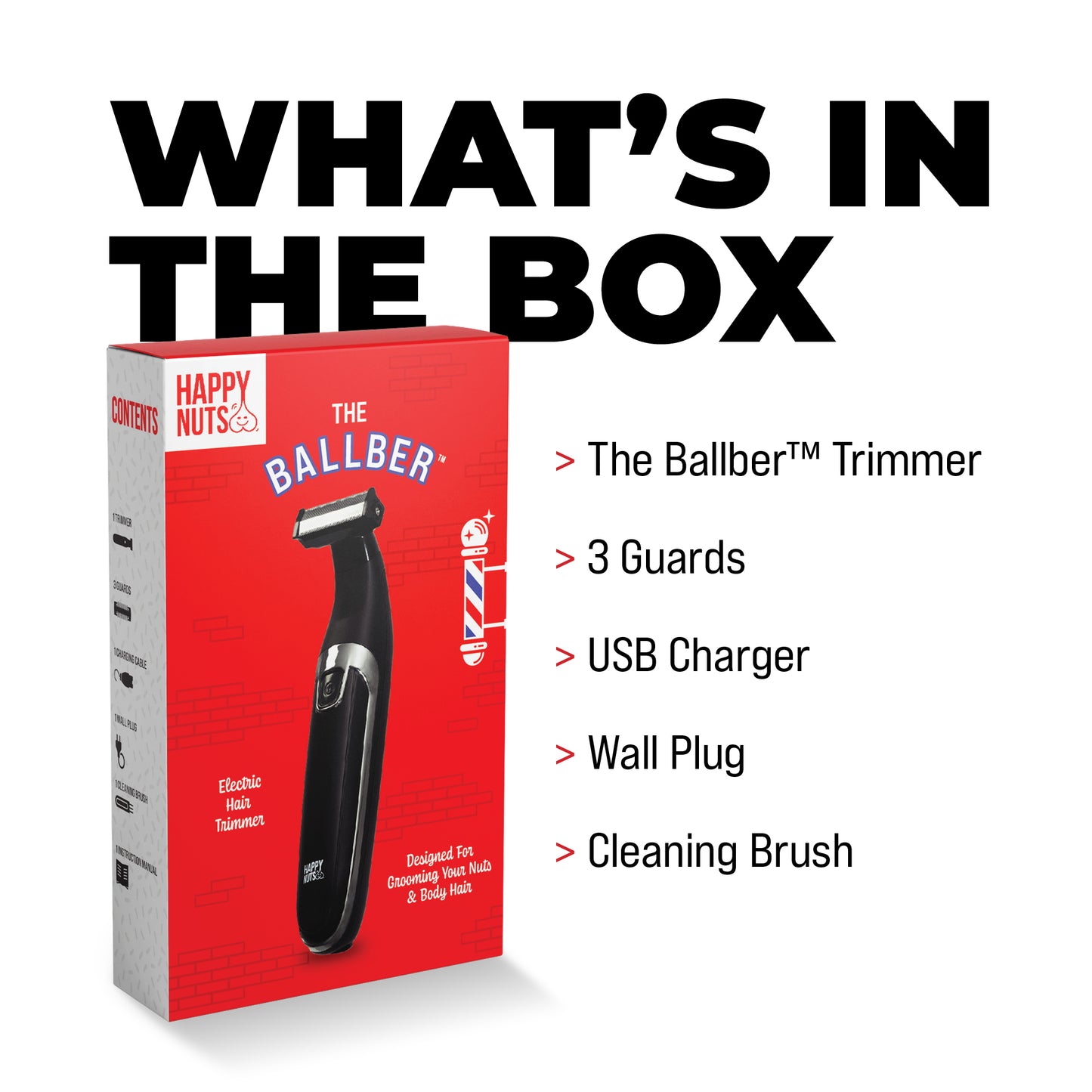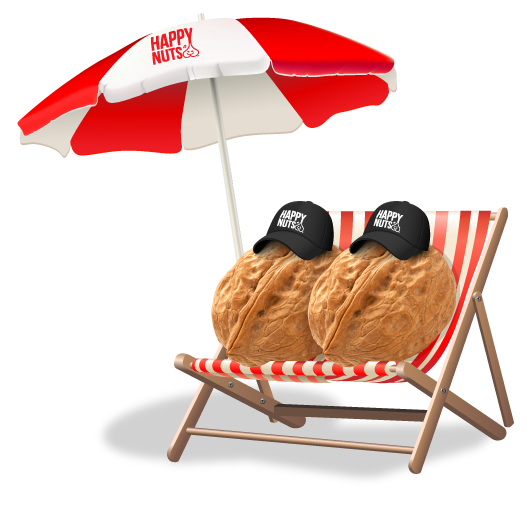 DUAL-SIDED ERGONOMIC DESIGN
Yeah, The Ballber™ goes both ways, making it easy to shave in either direction. The slim shape is optimal for trimming hard-to-reach areas.
IPX7 WATERPROOF
Safe to use in the shower or rinse in the sink for easy cleaning.
NUT-SAFE BLADE
The 30 degree pivoting blade is engineered for nut-keeping. Say goodbye to cuts, nicks, pulling, tugging, and snags.
POWERFUL 7000 RPM ULTRA-QUIET MOTOR
High power yet low vibration tames coarse hair with ease.
BEST-IN-CLASS WARRANTY
90 Day warranty to keep those nuts happy.
LONG-LASTING RECHARGEABLE BATTERY
Talk about stamina, the Lithium-ion rechargeable battery lasts up to 150 minutes from a single charge.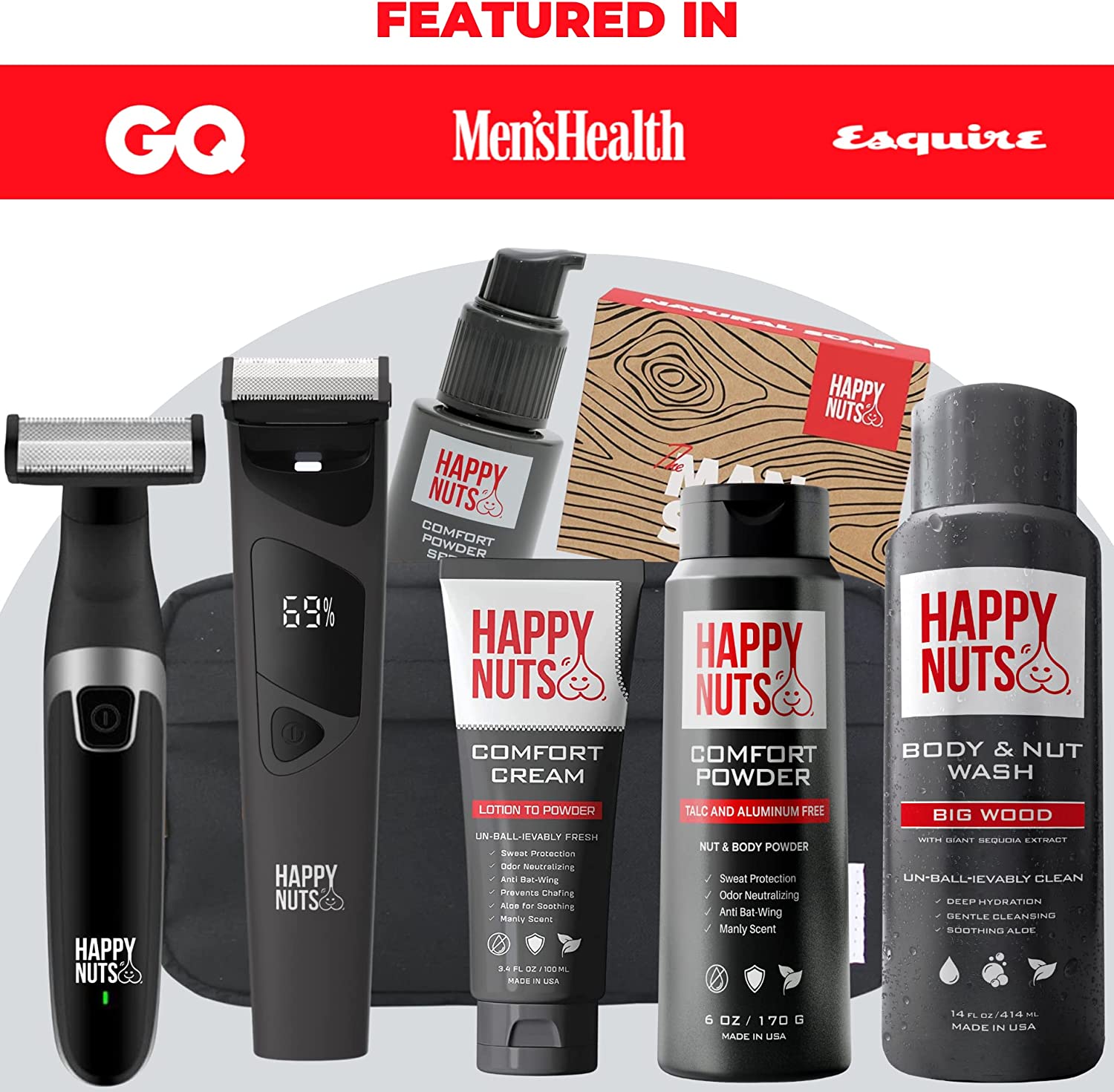 DISCOVER MORE HAPPY NUTS PRODUCTS
Honest review
I just shaved for the first time and I can't lie this thing made it so easy and it was so fast I quickly shaved and only got 1 little Nick and it barely started bleeding which is really good as I didn't even feel it so if I have to rate it out of 10 I'd give it a solid 9
Happily Hairless
Smoothest shave ever. Zero cuts and no pinches, even across the rough terrain! Makes it quick and simple to shave. Game changer!
Game changer!
Finally a groomer that makes manscaping a breeze. No annoying power cord, no snagging and no cuts. Trimmed my trimming time by 60%! Buy this NOW for a well manicured lawn that's easy to maintain.
Works good, and good customer service.
I had one for just a little over a year and the battery just stopped working all of a sudden. I contacted Ballber customer support and they sent me a new one. So far its working fine. I like the trimmer a lot. Ive had Lawnmowers, and they were garbage. Thats what led me to the Ballber. The double blade trimmer head makes it quick and easy to get your neck and spots like that. Good product, and Good customer service
Great Shave
It's a perfect trimmer! Super easy to use.