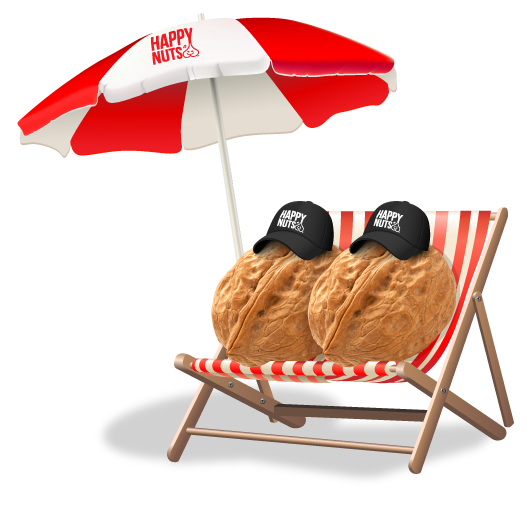 TAPIOCA
Absorbs sweat and excess oil, leaving you comfortable and chafe-free.

ALOE
Contains vitamins A, C, & E to help to soothe the skin.

COCONUT
Rich in vitamin E and antioxidants to help hydrate and soothe the skin
BETA GLUCAN
Rich in antioxidants that help to soothe skin.
ALLANTOIN
Helps to calm and soothe skin.
Unscented
Fragrance-Free for sensitive skin.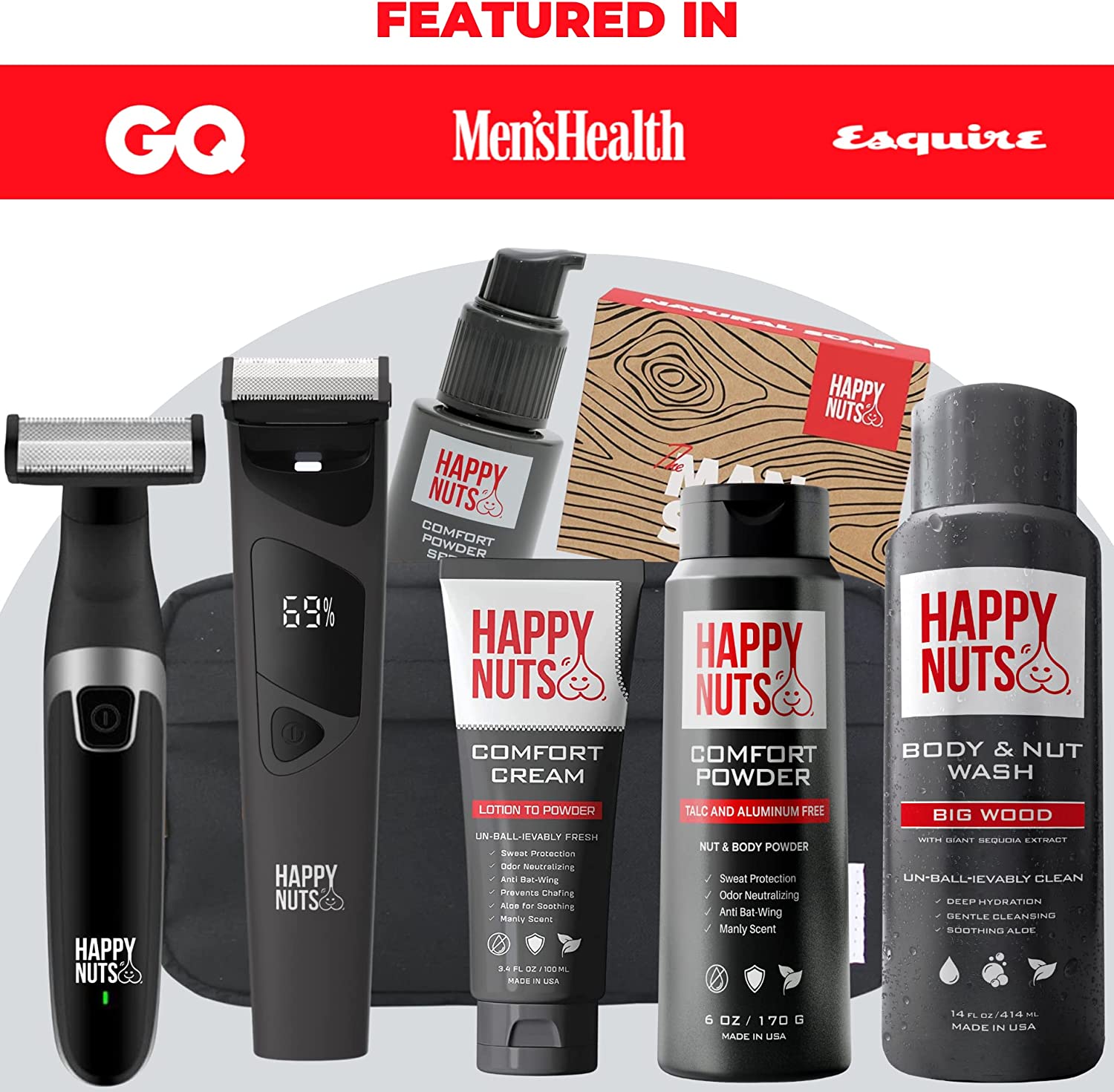 DISCOVER MORE HAPPY NUTS PRODUCTS
Misleading Ingredients
Why is there no ingredients list on your website? I bought the scented version hoping it had Sandalwood. Nope, it contains artificial fragrance. It smells very artificial. I would try the unscented but there is no ingredients list so I am going back to my original feeling: if they are not willing to list the ingredients then I just should not buy it. Guys, we deserve better than this.
Buy it! What are you waiting for?
I bought this as a joke for my boyfriend. When he first received it we laughed and made jokes about it. Ummm, yeah that was before he actually used it. He is now OBSESSED with this stuff and has been telling others to use it. We are now purchasing this item every 4-5 weeks. Would definitively recommend this product!
Husband approves
Husband loves it. With his job doing auto and residential glasswork, summer times were painful. But since he started using this cream it has worked wonders
HAPPIEST NUTS
Saw on my feed and splurged on this cream. Ill spare the details but what I will say is that I set my amazon account to repeat this purchase monthly. It really works
No More Sad Nuts!
I got this product as a joke for my boss who tells me I am always putting his nuts in a vice. I picked an extra one up for myself just to try out what I got him. In all honesty, I never knew my nuts werent happy. I live in Florida and spent a day working on my house and just felt so gross. The next day I was going golfing and decided to try Happy Nuts Sweat defense in an effort to not repeat the same feeling below the belt. Everything down there stayed comfortable and dry. The product made it more comfortable to be outside all day and I played better golf most likely because of my happy nuts. I highly recommend this product.